[ESX&QBCORE] NPC Doctor Script for FiveM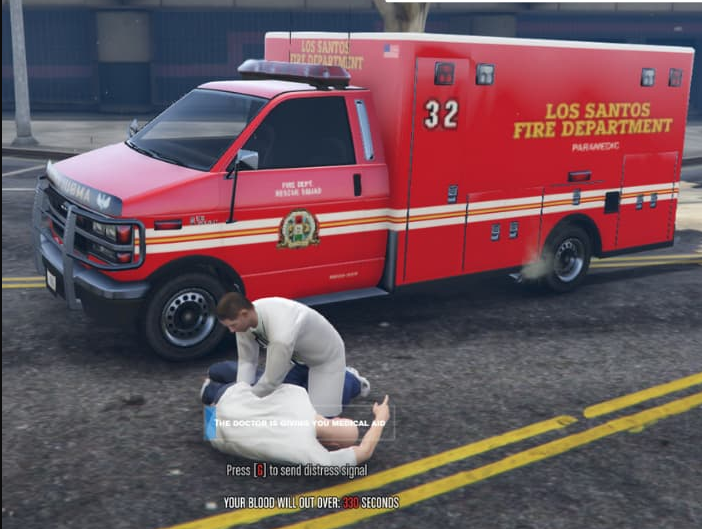 Download: hh_aidoc-main.zip
Command: /help when you are dead.
This script is very useful for huge servers where the user has no choice but to respawn.
The ems ped in the ambulance can come from anywhere, no matter where you are.
Features:
Ambulance money/charges for service will be deducted from Bank

The way the Peds is driven is very well organized, it will not drive recklessly.

This script is highly configurable according to your choice, all options that you see in the video and functions can be edited with the notifications.

This script supports ESX and QB.

It automatically adapts to your framework, regardless of whether ESX / QB is basically a put-and-run script.