🚙[ESX] VEHICLE GARAGE MANAGEMENT SYSTEM | NEW | FREE |-FIVEM-|🚙
RENZU GARAGE SYSTEM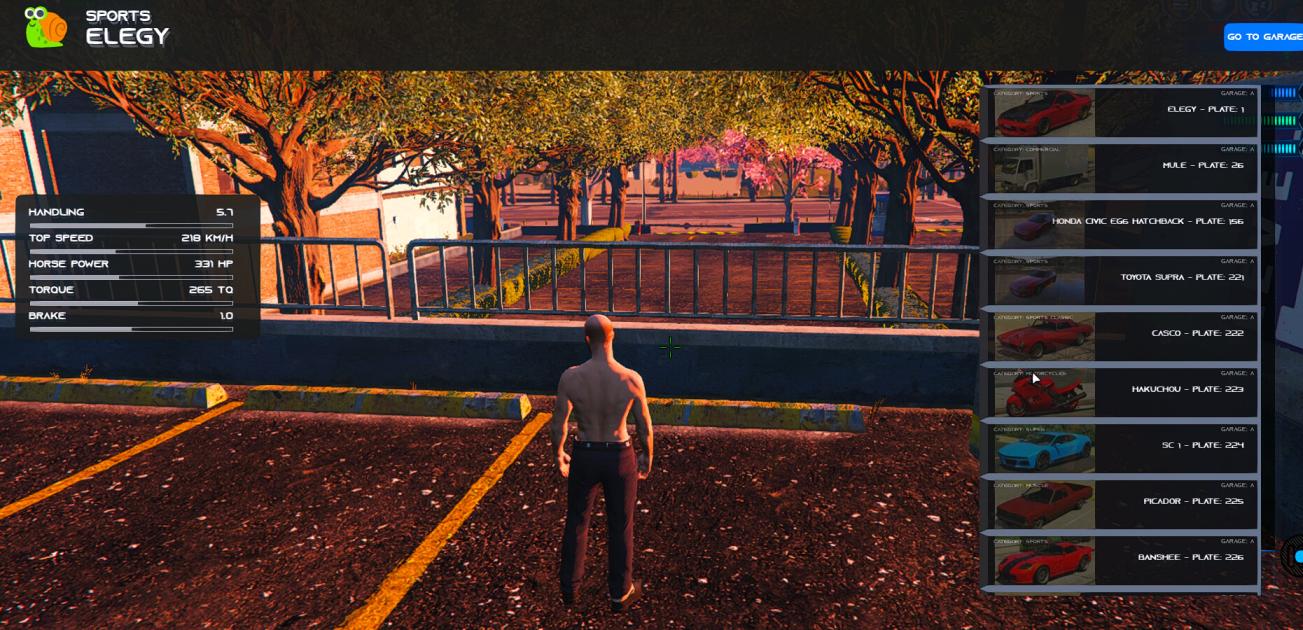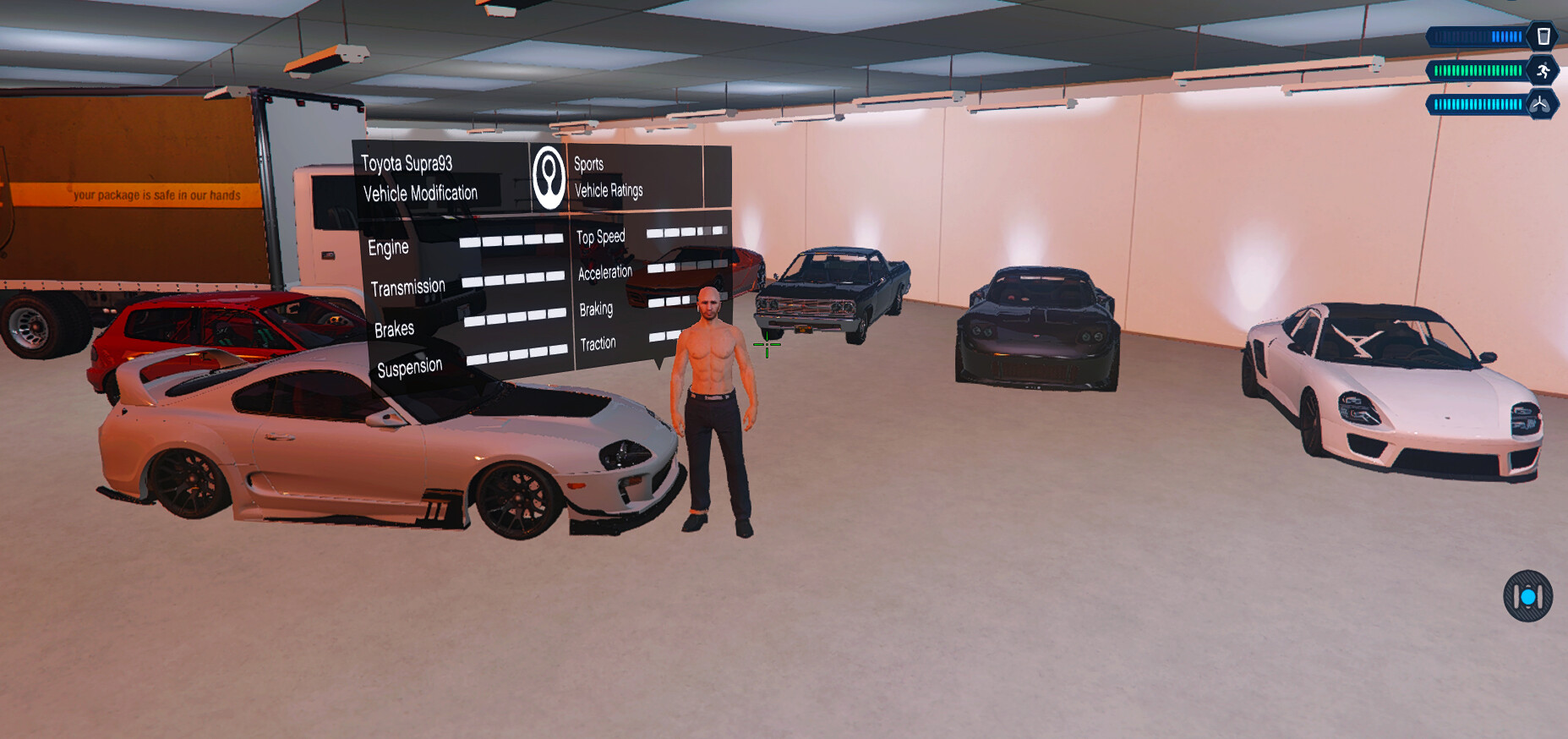 Keys: "E" and left / right arrows
Command: / impound - Closest vehicle is confiscated (distance 2-3 radius)
Command: / transfer [USERID] eg. / transfer 5 userid = 5 - transfer vehicle to another player
Download: https://www.file-upload.net/do…enzu_garage-main.zip.html
Application example:
Config.UseRayZone = false - Enable script

download:

->

https://github.com/renzuzu/renzu_rayzone 91

Config.UsePopUI = true - Enable script

Download:

->

https://github.com/renzuzu/renzu_popui

Create a thread to check playercoords and use POPUI to trigger a TriggerEvent.

Set this to false if you don't want to use rayzone.

.

Popui is originally integrated into RayZone S

Config.Quickpick = true - If the wrong system creates a garage (leave it true)
Features:
Management of vehicle garages

Multiple garage locations

Job garages (ESX)

Helicopter garage per job

Own garage (any coordinates)

IMPOUND GARAGE (with owner information)

Recover the damage based on the vehicle condition

Realistic vehicle parking (automatic respawn when the server is restarted)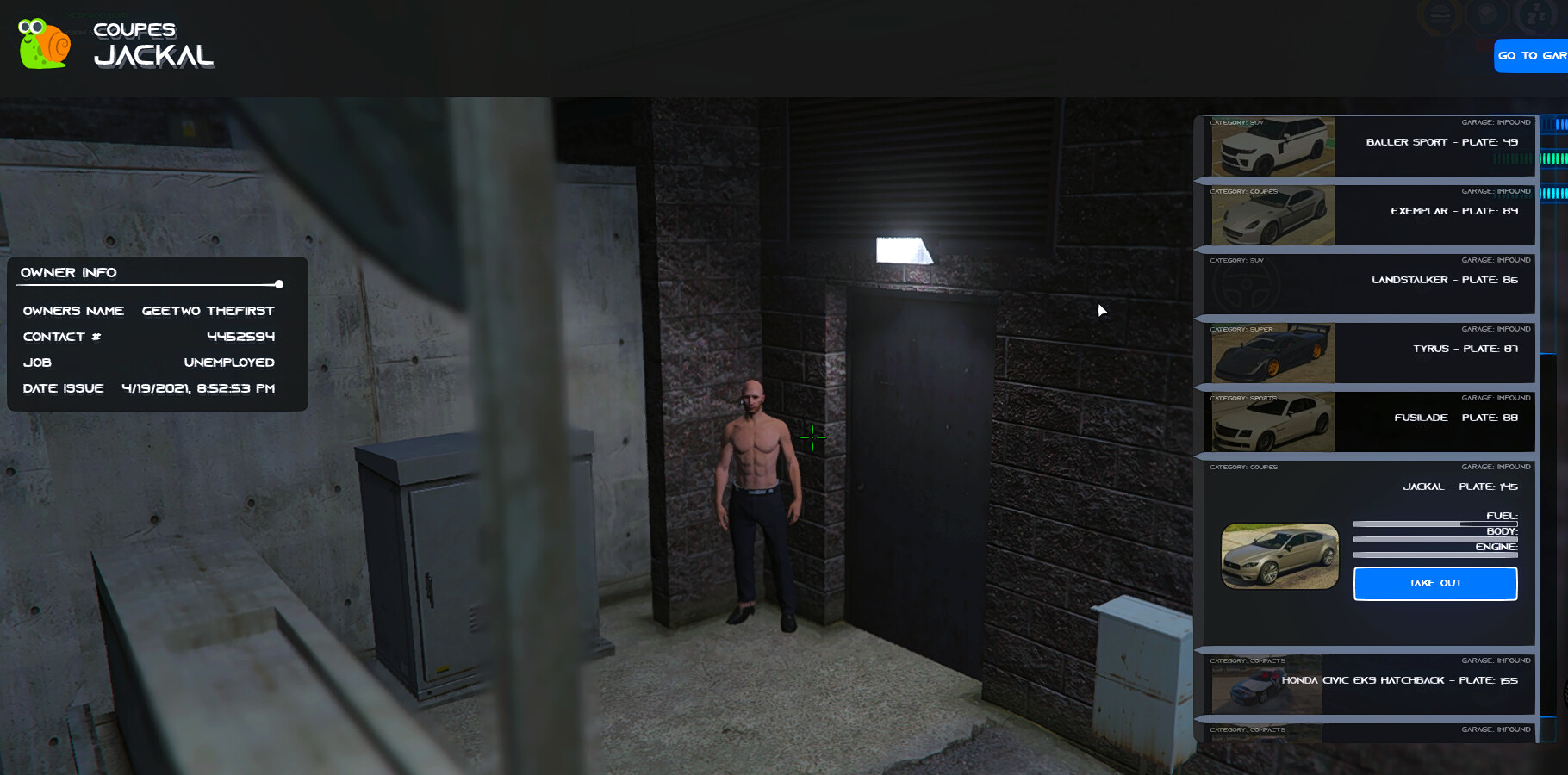 How to get such scripts to run, you can read from my other articles, simply upload everything to the resources folder, upload the sql and enter the script in server.cfg

Have fun with the garage system!