🔰[ESX] | ADMINMODE | NEW | FREE |-FIVEM-|🔰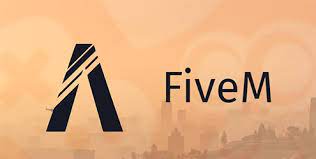 Download: esx_adminmode-main.zip
This is a simple admin mode that enables users of a certain group to switch to a special "service mode".
In mode:
GodModus

Changes your job to a ready-to-use version

Heal the player

Spawns in an admin vehicle (if specified)

Automatically changes the player's Ped (if specified)
From the mode:
GodModus is switched off

Change your job to what you had before

Deletes the admin vehicle

Delete the admin skin and you will get your old one again
Admin panel:
Ability to warn, kick and ban players

Warnings and kicks can be carried out anonymously

Bans can be executed offline

ALL identifiers (IP, Steam, Rockstar, Discord, etc.) can be blocked.
Commands:
/ accassist [ID] - Teleports to the specified player

/ adminmode - Switches the player to admin mode.

/ assist [reason] - Requests support from administrators

/ ban - Opens the ban window

/ banlist - Opens the ban list

/ cassist - Cancels your active support for the player

/ decassist - Declines pending support (support is still open to other administrators).

/ finassist - Ends active support and teleports the admin back to where he was.

/ kick - Opens the kick window

/ warn - Opens the warning window

/ warnlist - Opens the warning list

/sc [message] - Staff Chat
The installation is completely normal as with any other system.
Have fun