💲 | -FIVEM- | ESX | BANKER JOB - WITH MANY FEATURES | FREE | -FIVEM- | 💲
BANKER JOB - GIVE LOANS & OPEN ACCOUNTS & MUCH MORE
The job has such features as loans, money saving (with custom rates) automated tasks, risky saving, inventory, company vehicles, etc.
Pacific Standard Bank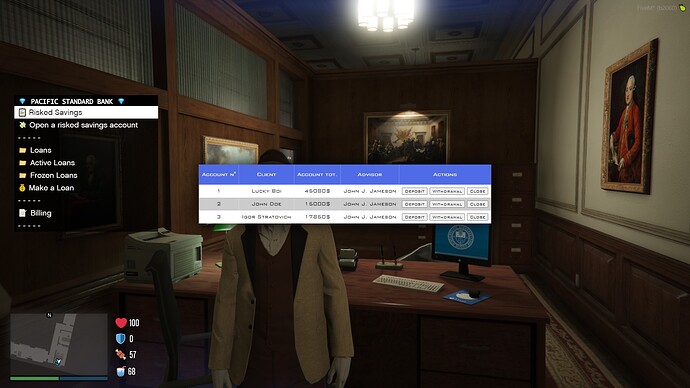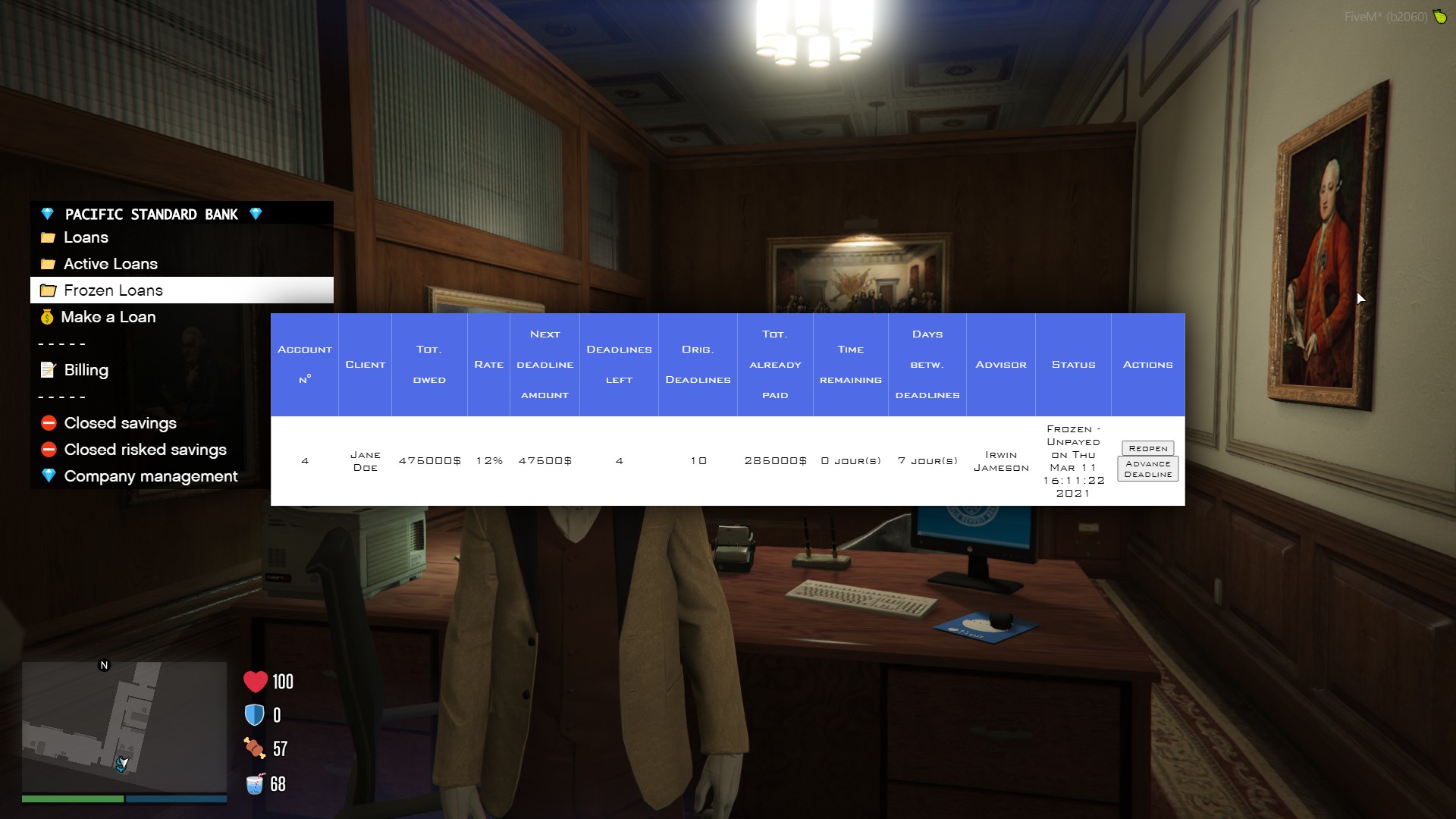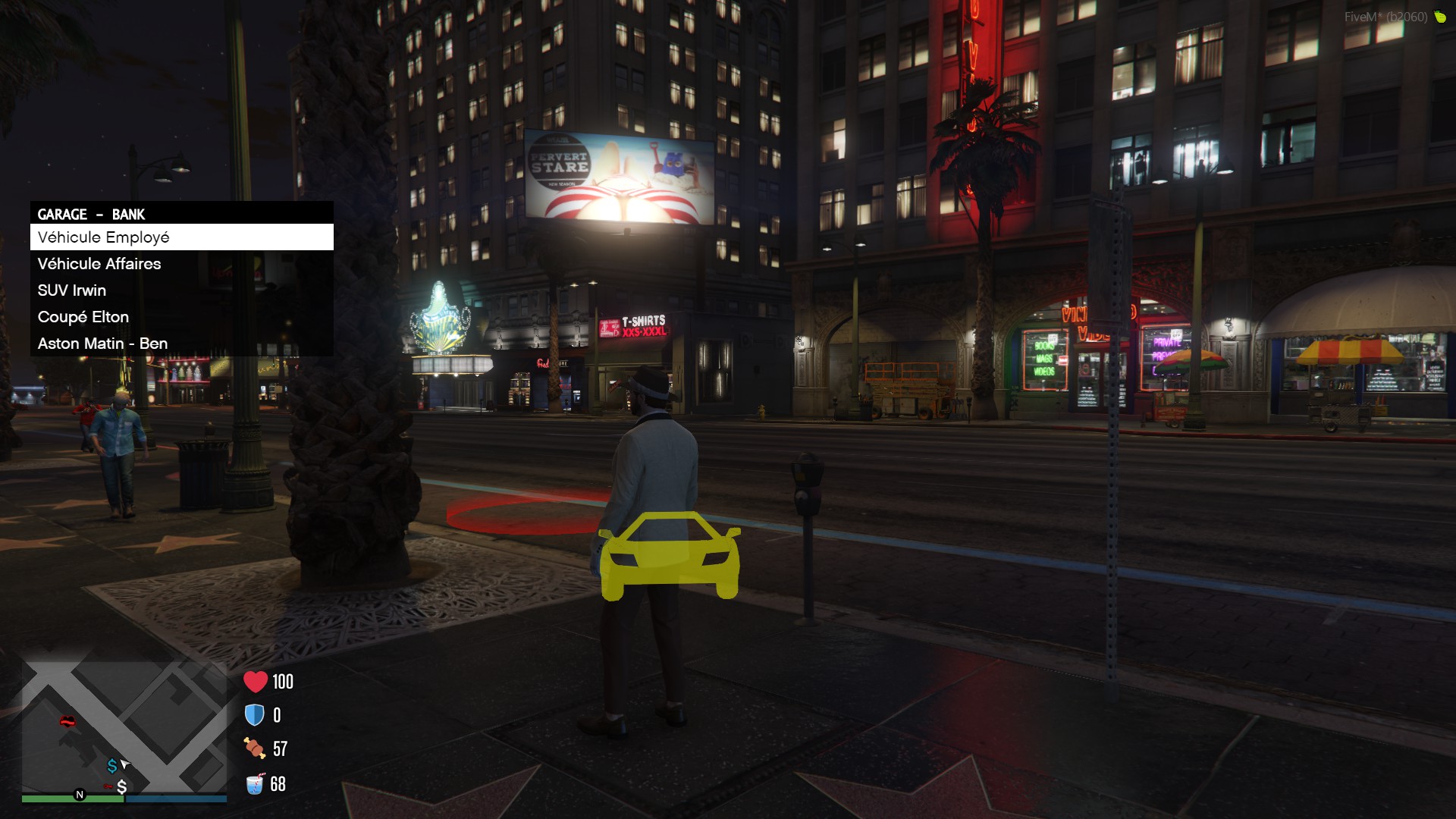 Features
Grant loans and manage them from the bank's office

Powerful loan allocation system: choose the amount, the interest rate, the number of terms, the time between terms, etc.

Automatic credit management system: Two cron tasks are performed every morning at a time defined in config.lua
A countdown of the time remaining before a player has to repay part of their loan.

Automatic payment if the deadline is met and the player has enough money in his bank account, otherwise the account will be blocked.
Display of active and frozen loans

Opening savings accounts with a custom interest rate expressed as a percentage (1 - 100).

Display of active and closed accounts

Automatic savings system: Once a week on the day defined in config.lua, a cron task to calculate the interest runs.

Choose whether the money should be generated or removed from the company's bank account.

And much more....
Download: ESX-Banker-Job.zip
In the locales folder you can open and translate the language file.
In the config you can make further settings for the cron tasks.
put the folder on our server under "resources"

enter the script in our server.cfg

upload the SQL file to our MySQL server.